We're happy to share that eYeka 's CEO, François Pétavy, will be one of the speakers at Crowdsourcing Week, the first ever global conference on crowdsourcing, crowdfunding and open innovation that will run from June 3rd to 7th, 2013 in Singapore. This international 5-day curated event will focus on how "a crowd of people" can make outstanding contributions at the enterprise level, through a collaborative business model. François will be presenting co-creation, specifically how eYeka leverages the world's creativity to enable organizations to be more efficient in their innovation and marketing efforts.
Crowdsourcing Week 2013 will feature experts and practitioners who will address the latest trends, strategies and innovations within the crowdsourcing space. The initial speaker line-up is an impressive list of prominent voices – thinkers and entrepreneurs. More than 30 sessions are planned for the event and will feature case studies, keynotes and panel discussions to cover best practices in – healthcare, tourism, startups, design, media, tech, finance and more.
The conference endeavors to educate, engage and equip the new generation of C-level business executives, entrepreneurs, government and nonprofit leaders and creatives with the latest trends in crowdsourcing, crowdfunding and open innovation platforms. Conference topics will cover best practices in open innovation, deliver insights into the business dynamics of the future, and demonstrate the impact of these technologies on efficiency, effectiveness and the bottom line.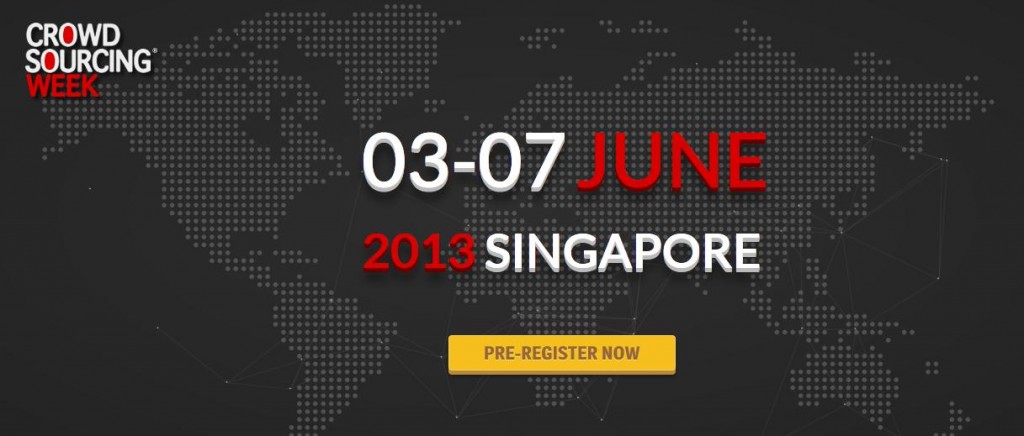 "Crowdsourcing is rapidly expanding as a disruptive practice in the working world and we see more and more companies trying to utilize the huge potential," says Epirot Ludvik Nekaj, CEO and cofounder of Crowdsourcing Week. "The democratized web promises to become the next revolution that will change business as usual."
Right from its inception, Crowdsourcing Week has been fortunate to have the support of the pioneers in the crowdsourcing sphere, who share the vision for innovation without boundaries – 99designs, Razoo, ImageBrief, Chaordix, Zooppa, Local Motors and eYeka amongst others. For more information on Crowdsourcing Week 2013, the conference speaker lineup and sponsorship opportunities, please visit the Crowdsourcing Week website.
Related link: